Critical Performance LLC is a boutique consulting organization with three decades of customer relationship, process development, and organizational development experience. As an affiliate of Resource Associates Corporation (RAC), we use world-class, proven methodologies to deliver our solutions. The RAC network is an internationally-recognized global network of over 600 independent management consulting and organizational development firms.

RAC is a world class leader in learning and development; dedicated to improving the quality of lives, providing organizations with a competitive edge, and creating a better today and tomorrow.

RAC processes have positively impacted thousands of businesses - and hundreds of thousands of individuals - for more than 26 years.

Critical Performance LLC has the autonomy to tailor our service to meet your specific needs while collectively we possess the resources of both corporate support from RAC, and affiliate support from people who have joined RAC from nearly every conceivable business, industry, and occupation.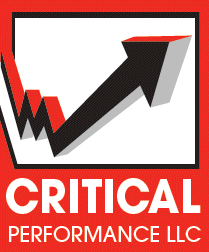 Copyright © 2009

CRITICAL

PERFORMANCE LLC

All Rights Reserved

"The final test of a leader is that they leave behind them in others the conviction and the will to carry on."

- Walter Lippmann